Sunday School, 8:45 am
In Sunday School, preschoolers participate in age-appropriate activities and experiences which lead them to a knowledge of God, the Bible, and the world around them.
Biblical concepts are shared through teacher interaction, prepared activities and learning centers. Teachers guide preschoolers to engage in experiences which include the Bible, Bible thoughts, songs, Bible conversation, and stories.
Worship Care, 10:00 am
Worship Care is the teaching time for babies-kindergarten during the morning worship service. A snack of animal crackers and water is served. Four and Five-Year-Olds go to worship with their parents until the designated time in the bulletin, and then return to the preschool area.
Volunteers for Worship serve on a rotation basis once every month, once every-other-month, or every fifth Sunday. All preschool parents are encouraged to volunteer.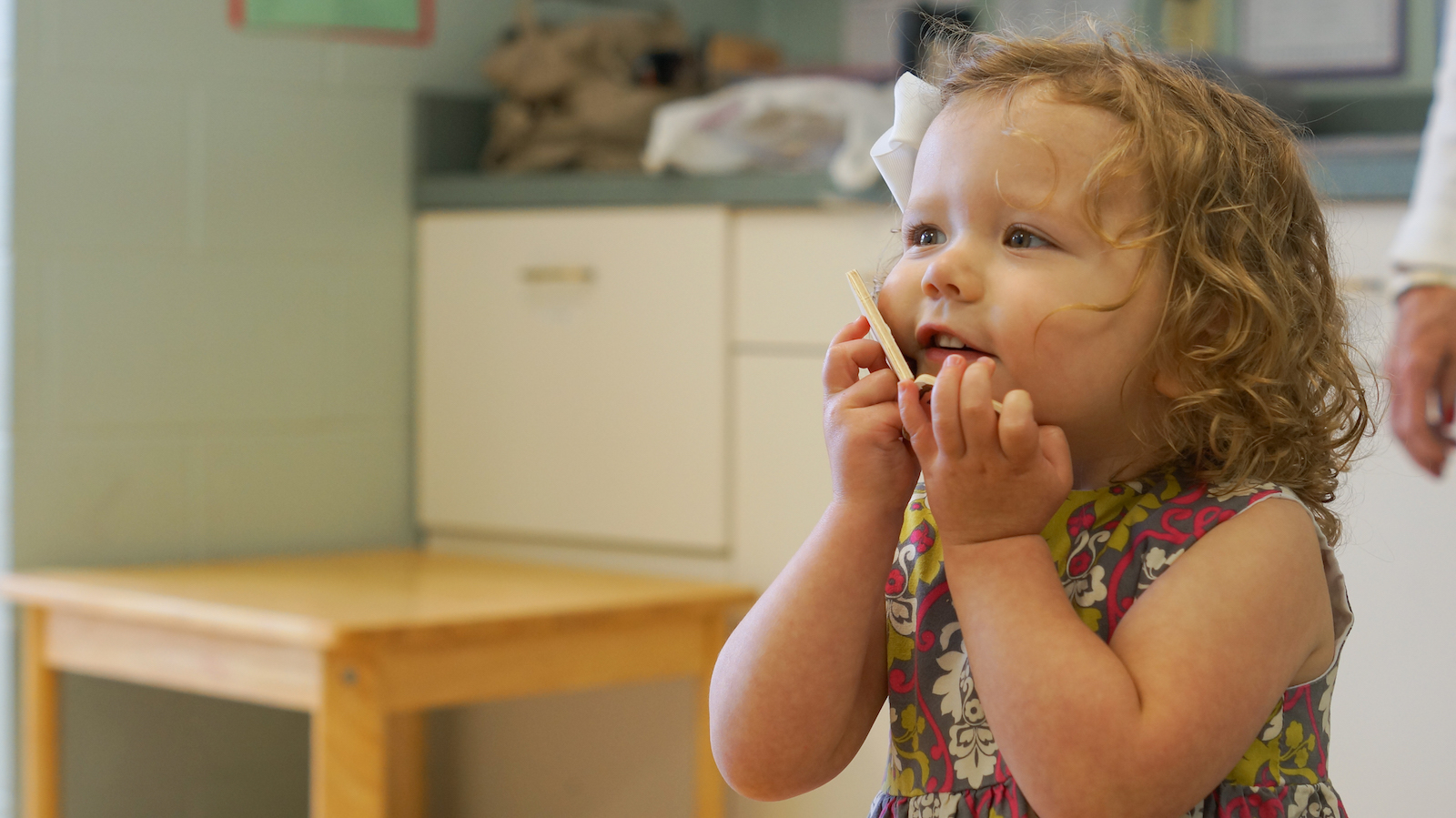 Mission Friends
For Preschool 3 - Kindergarten, 6:15 pm
Mission Friends provides an opportunity for preschoolers to learn about mission through hands-on activities that are appropriate and fun. Preschoolers learn missions attitudes and concepts that will continue throughout life.
Preschoolers hear stories about missionaries and learn about places where missionaries live and serve. The learn to pray for missionaries and are involved in many missions projects throughout the year.
Music Time
Preschool Music Activities for age three-kindergarten, 5:30 pm, Music activities help nurture preschoolers in their spiritual growth and give children opportunities to develop their knowledge and experience in music.
When You Bring Your
Child to Church
Please dress children in washable clothing. We do try to be careful with paint, etc. but accidents do occur. Please bring an extra set of clothing for young children
Please use the security system provided at the reception desk. Allergy Alert stickers are also available at the desk.
Please remain outside the classroom to drop off and pick up your child. If you have older children, please have them wait outside the classroom.
LABEL ALL ITEMS with your child's name--especially bottles and pacifiers!
Never leave the church property while your child is in our care. Only under special circumstances can children be cared for while parents are off the church property. For the protection of others, parents are requested not to leave a child who is ill, or who has been ill within the last 24 hours, with fever, skin infection, pink eye, vomiting, or diarrhea.
Medications will only be given by the parent only.
A child is a unique and wonderful gift from God, a reminder
to us of God's continual love to us.

Vestavia Hills Baptist strives to share God's love with
preschoolers and their families.